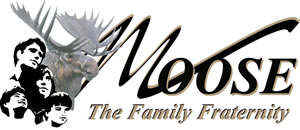 IMPORTANT NOTICE TO ALL MEMBERS
Be prepared to show your Moose membership card at any time. Moose International has told all Lodges to have a stricter policy pertaining to having members show their cards. You will have to show your Moose membership card, with expiration date, when entering the lodge for the Friday night meal, all lodge sponsored meals and when signing up for the drawings. On Friday nights and for lodge sponsored meals, the chair person sitting at the sign up table will ask to see your card. Please have it ready to avoid any confusion. The bartenders can ask to see your card at any time and will ask for it when you sign up for the drawings or when you redeem your entertainment. You need to carry the card at all times. You must have it or you will be asked to go get it.
If your dues are expired, you are not allowed in the lodge for any reason, not even as a guest (General Laws 50.2, Section 10 from Moose International).

LODGE 1516 OFFICERS
Governor - Gene Edwards, Jr. Governor - VACANT, Jr. Past Governor - Frank Frisina, Prelate - Clark Pearce, Treasurer - Dick Reich, Trustee - Joe Reber, Trustee - Rod McMahon, Trustee - VACANT, Administrator - Stuart Parsons
WOTM 1263 OFFICERS
Sr. Regent - Gail Hoffman, Jr. Graduate Regent - Mary Drnjevic, Jr. Regent - Tracie Walker, Chaplain - Teresa Durbin, Recorder - Vicki McMahon, Sec/Treasurer - Angie Hill
Let's have a Party......."A RED SOLO CUP" PARTY that is!
Save the date: October 20, 2012, 5:00 pm to Midnight. Our first "Red Neck Party" ;) Join us for the BIGGEST PARTY of the year! featuring plenty of food being especially made by Linda Lou (Fried chicken), Donnie Stephens (BBQ Ribs) as the main course that starts at 5:00 pm. Raffles to include: A 4-burner Gas Grill, Money wreath, Lottery Basket, and Gas Card; and live music by NEXT OF KIN begins at 8:00 pm. Open to members AND the Public. ***The Men's' application fee will be waived for this event Only. Let's show Toby Keith, The Taylorville Moose Lodge knows how to PAR-TAY!
Our Newest Pilgrim: Frank Emerson
Frank received his Pilgrim degree at the House of God while at MooseHeart on June 2, 2012. He will be honored here in Taylorville at our Lodge with a Pilgrim Celebration on Saturday, October 27th with hors d' oeuvres being served at 3:00 pm, ceremony at 4:00 pm, and dinner to follow. All co-workers are invited to attend with a sign up sheet placed in Social Quarters.
Frank has been a co-worker since March, 1995 and has held many offices in Taylorville Moose Lodge, Legion, and state level. Currently, he is the Council of Higher Degree Chairman for IMA. Congratulations Frank! Pilgrim degree is the highest degree in the LOOM. "Aspired by many.....Few are chosen."
SOCIAL QUARTER HOURS
Sunday-Monday 2PM – 10PM Tuesday - Thursday 11AM - 11PM Friday-Saturday 11AM – 2AM

SOCIAL QUARTER NEWS
Shuffleboard is changed to Sunday nights. The regular sliders welcome any new players that would like to learn this fun game. Come out and play at 5PM.
Tuesday night is now the pool playing night. Come join the regular cue balls for a good time. Hot wings, shrimp and other fried goodies are served on Tuesday nights from 5:30-7:00PM. Try your luck with the "Hotter than H***" wings and get your picture added to the wall of "FLAME". . $1 beer and 50 cent drafts are available on Tuesdays.
Wednesday night is a variety of meals will be served. Check monthly calendar for Wednesday menu.
$1 well drinks are served all day Thursday.
Friday night is family meal night. Great food is prepared by the all volunteer crew. Ribeye steaks, ribeye sandwiches, pork chops, chicken breasts, hamburgers, cheeseburgers, horseshoes, pony shoes, walleye and catfish are the main courses. You can get a baked potato, French fries, fried mushrooms, chicken strips, cheese balls, cheese sticks, onion ring as a side order. There is a salad bar as a side order to your meal or just get a big plate as an entree.
Hamburgers, cheeseburgers and pizza are always available at the bar. Ask the bartender about pizza choices. Popcorn is always free. Help yourself, but clean up the mess.

TAKE NOTICE
You have probably noticed the signs at the bar. No one under 21 may sit at the bar, this is by order of the Illinois Liquor commission. Parents and grandparents, please help us comply with this law. Thank you in advance.

IMPORTANT NOTICE
You may bring a guest to the lodge TWO times. On the third visit, they must be signed up as a member. This is a Moose International rule not a lodge 1516 rule. Please refrain from using loud and excessive bad language. We are a family center. Thank you in advance.

CLOSING TIME
This is a reminder that closing time on Friday and Saturday night is 2:00 AM. This means all non workers need to be out at that time. Please help us to comply with the law. Thanks for your help.

MOOSE LEGION
Our Moose Legion meeting is on the first Tuesday of the month at 7:00PM. Invite your brothers to join us as members of the Legion. The Legion is the next level higher than regular membership. The Legion of the Moose is the next level toward the Fellowship and Pilgrim Degree.

MEMBERSHIP DRIVE
MEN, SIGN UP 3 NEW OR FORMER MALE MEMBERS AND YOUR DUES WILL BE PAID FOR 1 YEAR FROM LODGE 1516. THIS IS A GREAT DEAL FOR LOOM MEMBERS.
MEMBERSHIP DUES
Moose International is now sending out new membership cards on a daily basis. Please go on line to Moose International to pay your dues prior to the end of the month your membership expires. New cards will be sent out by Moose International 3 days after payment is received.
MISSION STATEMENT
We are a Fraternal Lodge and a Family Center dedicated to the care of the children at Mooseheart, the seniors at Moosehaven and the well being of our community. As we grow into this 21st century, the fraternal needs, our members' expectations and our community responsibilities will guide our decisions and actions.
E-MAIL NOTICE
We have successfully collected over 230 e-mail address. Save a tree, join our e-mail group. The newsletter, other alerts, notices, etc., allowing you to keep up with current events happening at the Lodge.
The Board continues to urge all members to join the email list and receive their monthly newsletter as well as all other announcements via e-mail. To be placed on the e-mail list, please send an e-mail to Becky Edwards at: bedwards@bngpartners.com
You can visit Yahoo.com or Google.com to setup a new email address.
YOUR E-MAIL ADDRESS WILL NEVER BE SHARED WITH ANY PERSON OR COMPANY!!
Please feel free to contact Becky Edwards via e-mail should you have any questions or the Lodge at 217.287.1232
KEEP UP WITH THE FRAT NEWS
We urge all our members to visit www.mooseintl.org at least weekly, for the latest news on Mooseheart, Moosehaven, Moose Charities – plus updates on fraternal activities, sporting events and other breaking news from around the moose fraternity. In the members only section - http://www.mooseintl.org/portal/default.asp - you can also pay your dues instantly and change details about yourself in your individual member file.
ALL MOOSE MEMBERS
Lodge 1516 is made up of a large number of members. It is these members that make the lodge the place that it is. We need your help in continuing one of the main attractions to our lodge…the Family Night Meal on Friday night. We are always in need of cooking crews of 6-8 people. Each crew is asked to be at the lodge around 5:00 p.m. Each crew needs someone to take orders, a fish fry-person, a grill person, a fry-person for French fries, etc., a person to plate the orders and deliver them and a dishwasher. Extra hands are always good at delivering meals and bringing the dishes to the dishwasher. At the current time, there are eight crews, which means you cook every 8 weeks. If we could have 9 crews, you would cook once every 9 weeks, which means no one gets burned out. Please submit your 6-8 person crew list along with the captain of the crew's phone number to the bartender and we will get your crew scheduled. Thank you for your assistance with this matter!
BE A PIECE OF THE SOLUTION
One sure way to continue the great lodge we have…NEW MEMBERS!!!! Men's quota for the 12-13 year is 84. Women's quota for the 12-13 year is 67. Ask a friend to join today!!!!! Moose International offers the following incentives. Sponsor 1, get a lapel pin. Sponsor 5; earn a spot in the 2012-2013 Moose International 5 club. Incentives also available when you sponsor 25 and 50 new members. Incentives from the local lodge may also be available.

BUY A BRICK…BUILD A PAVILION…
The pavilion committee is still selling engraved bricks to be put in the floor of the pavilion. There have already been 36 bricks installed. Bricks can be purchased in memory of loved ones, in honor of someone or with your name as a donor to the pavilion. There are a couple of sample bricks at the lodge if you would like to see one. Each brick can be engraved with 12 letters per line, 3 lines per brick.

To get to other areas of the website, click on one of the links below.
Newsletter Lodge Photos Rules & Regulations Calendar