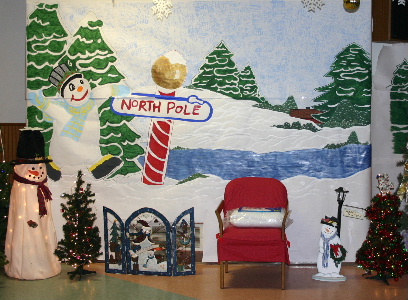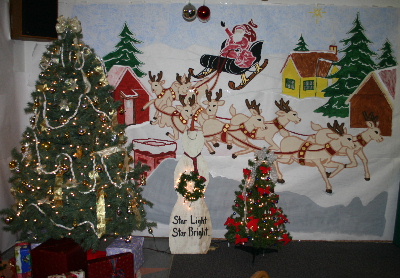 Background drawing by Christine Stephens, painted by Sherry Mathon, Tammy Sims and Christine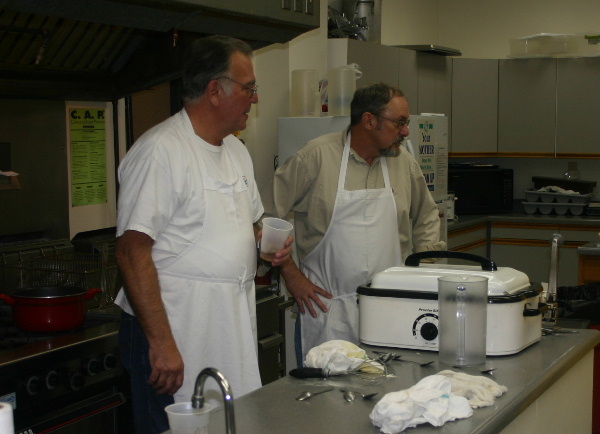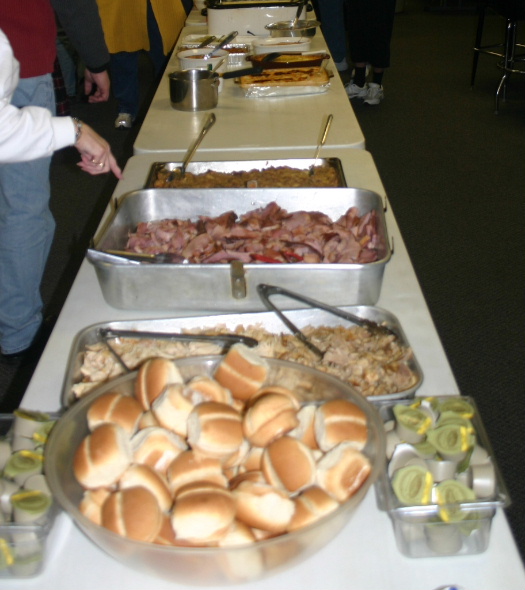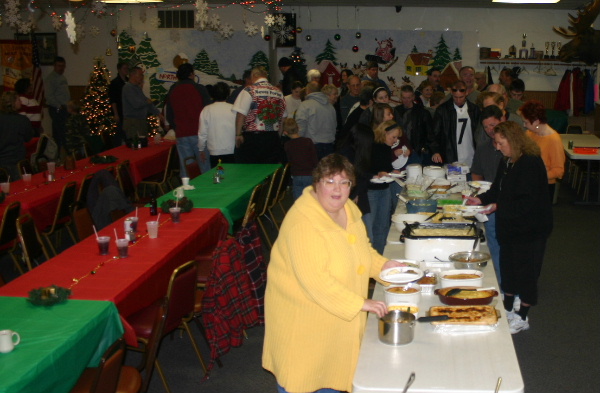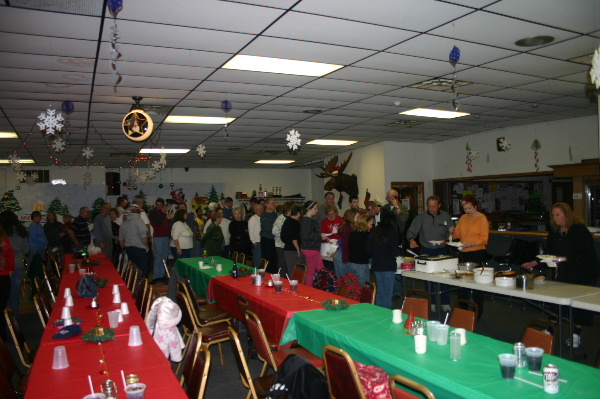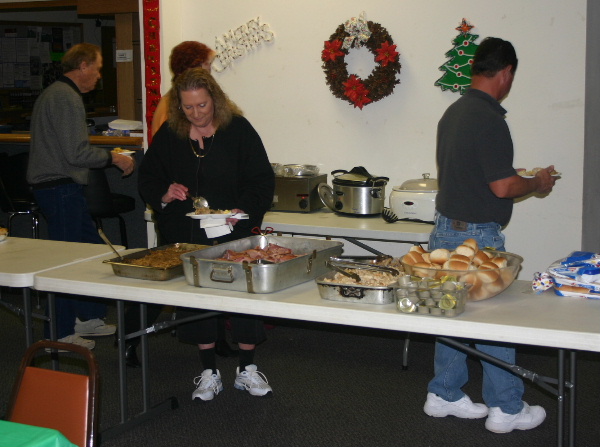 Everyone enjoyed a great potluck meal with the turkey, ham, dressing, mashed potatoes and gravy Dick Riech & Morris Robinson with help from Vince Drnjevic, Mary Jo Robinson and others.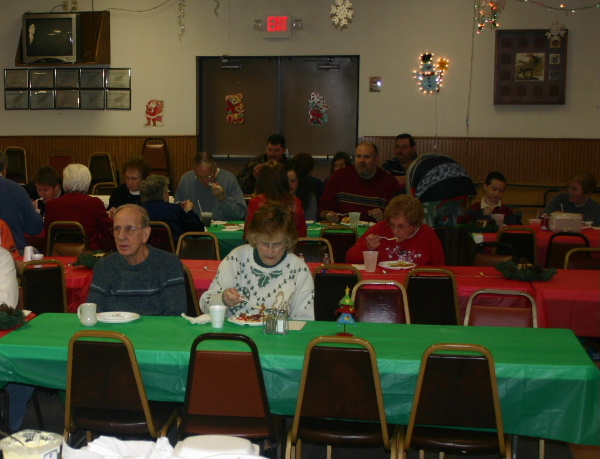 Janet Brown tended bar while others enjoyed their dinner.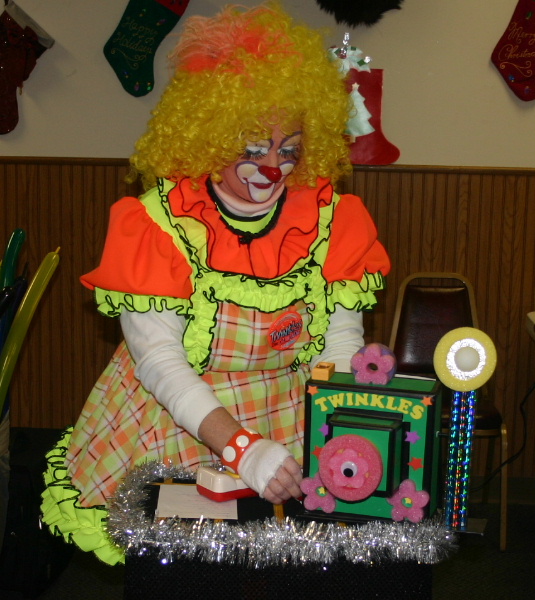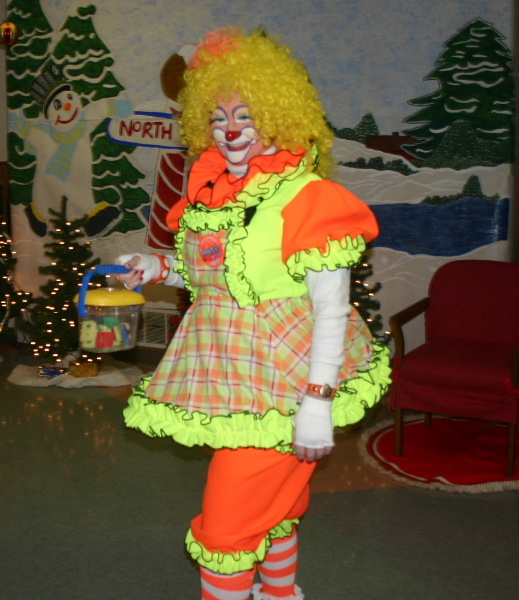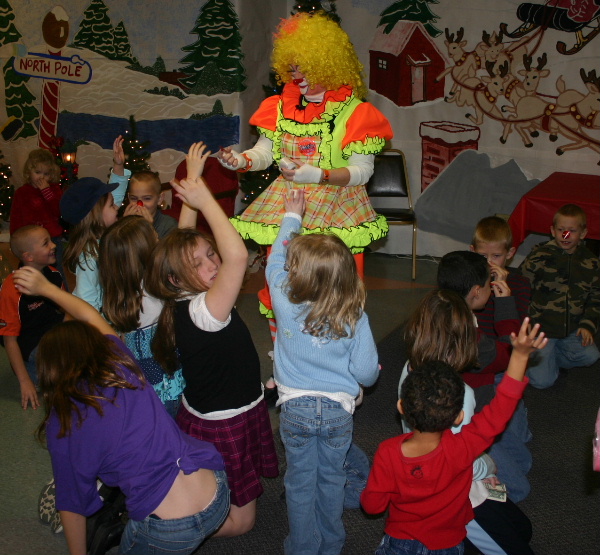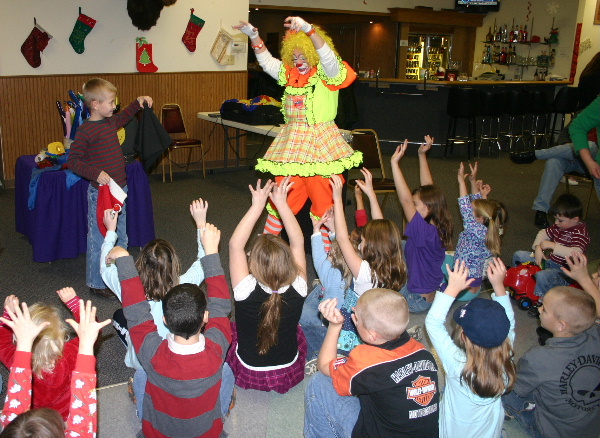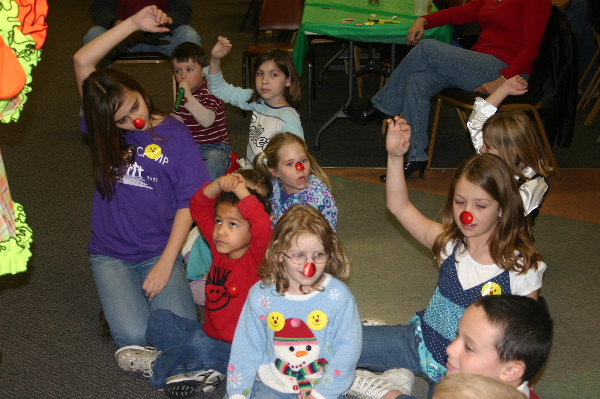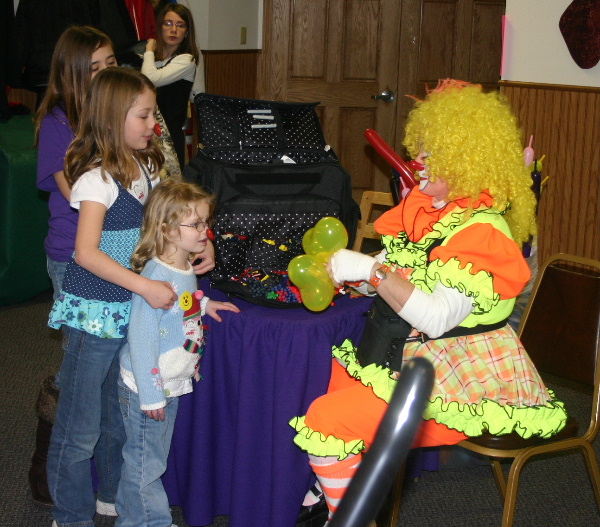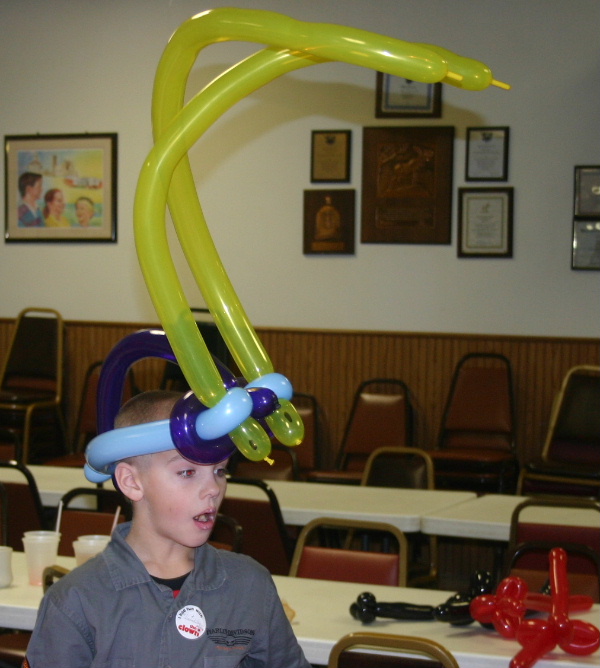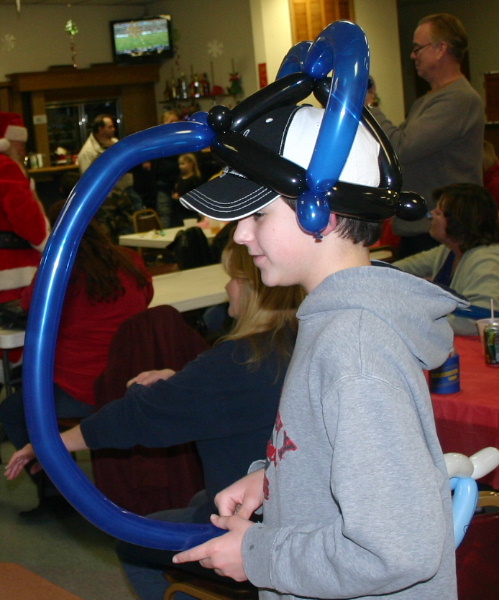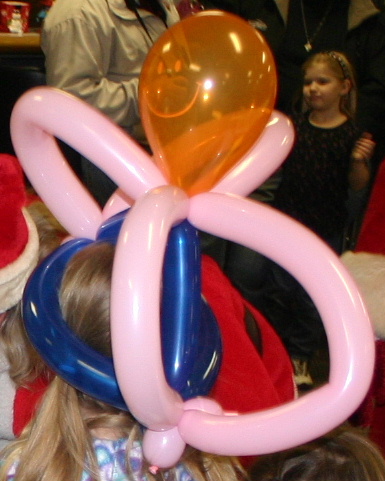 Twinkles the clown entertained kids, both young and old, while waiting for the special guest to arrive.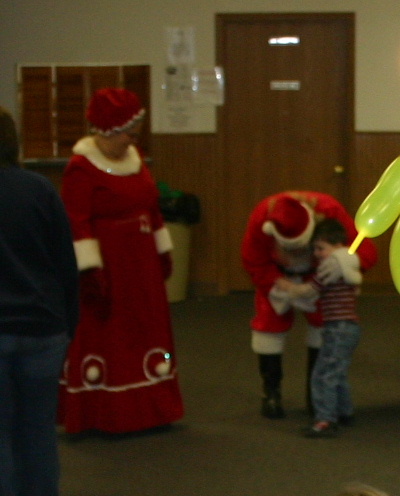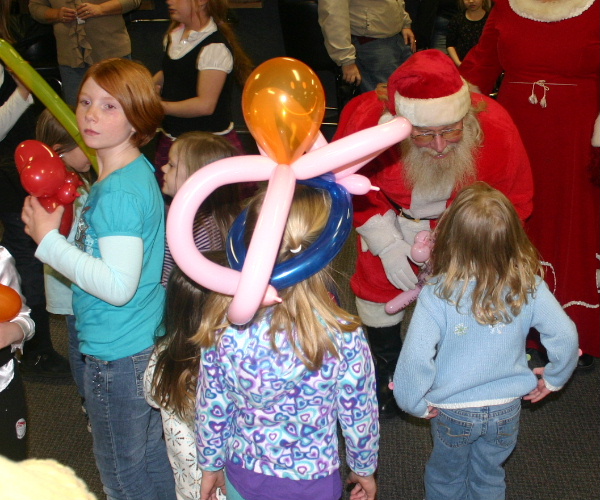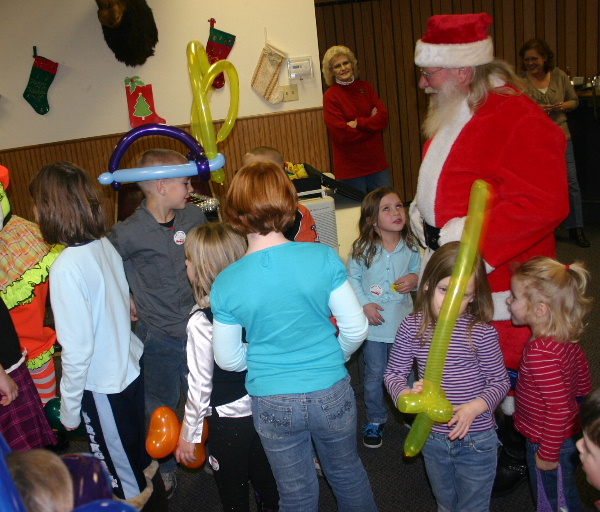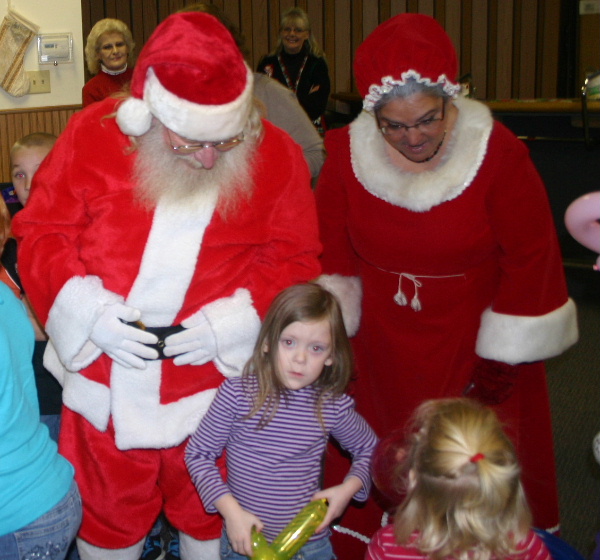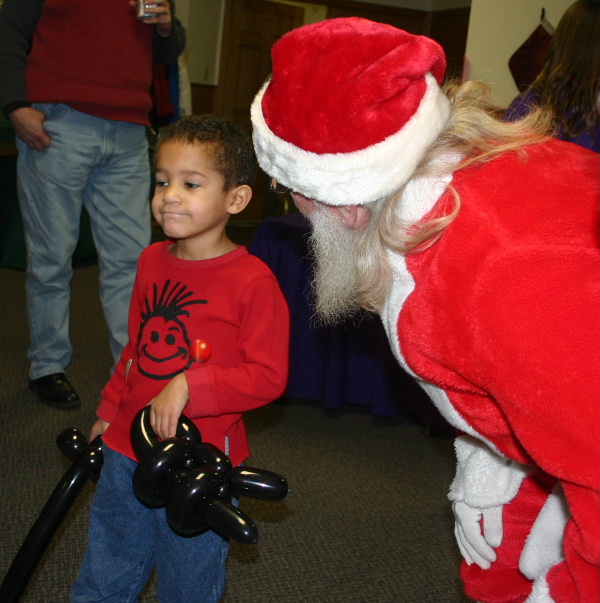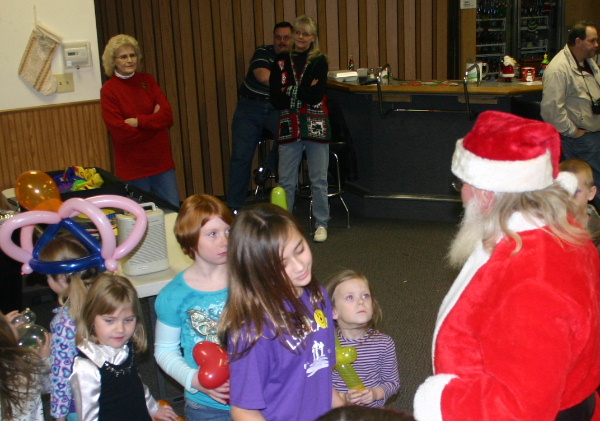 Santa greeted all of the kids while he was here.